by kathyregini |
Comments Off

on Staging your Home During the Holiday Season
If you plan on living in your home while it is on the market, you'll probably want to decorate for the Holidays. But it's a little tricky. Can you put up a Christmas tree? Yes. But not a huge one that takes up precious square footage in your living room and makes the room feel smaller.  If you can do without the tree this year and decorate in other ways-that's even better. Too many trimmings distract buyers, so go easy on the lights, and don't put out the inflatable snow man! Last, nothing of a religious nature-no menorahs or nativity scenes.
Less is more with strategically placed holiday decor. I'm a big fan of light & bright, using natural winter elements and a touch of glam.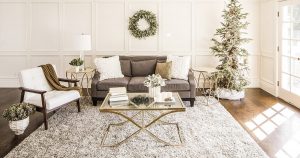 Here are some ideas:
-A simple live wreath on the front door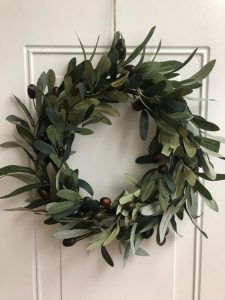 –A bowl of pine cones & ornaments on the dining room table or coffee table.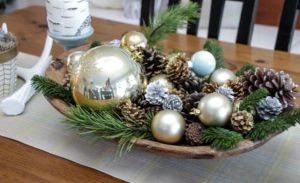 -Use a palette of mixed metals (gold, silver, copper), white and cream, since that goes with any existing color palette already in your home. Traditional Red and green items can really clash sometimes.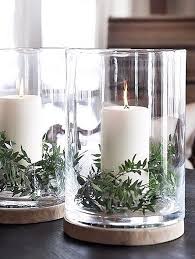 -don't put out the cutesy collections.
This post is making me want to decorate for Christmas! Can't wait!!!